1.Different style of Y fittings
For Y fittings, there are 10 AN to 2 x 10 AN ,8 AN male to 2 x 8AN,6 AN male to 2 x 6AN
And 10 AN to 2 x 8 AN,10 AN to 2 x 6 AN,8 AN male to 2 x 6AN. All the Black anodized finish for durability and strength, you can choose what you need.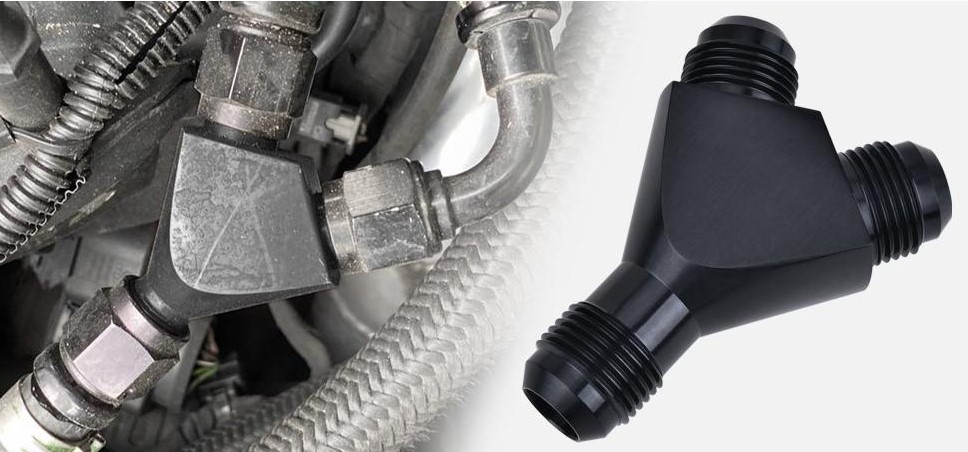 2.Advantage of Y fittings
First,Y block coupling adapters reducing hose fuel line connector,which eliminates leaks due to poor solder joints or leaky O-rings due to CNC manufacturing process.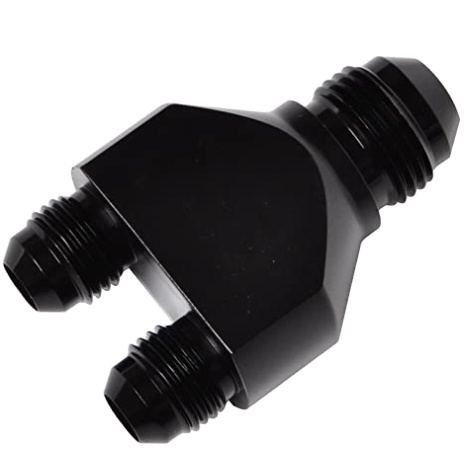 Second, the black anodized finish for Long Last, Strength and Durability, and it made of High Performance Lightweight 6061-T6 CNC Machined Billet Aluminum Material.
Third,these fittings are designed to match up with common hose and hose ends, They assure positive sealing and come in a corrosion-resistant finish, these adapters are offered in standard thread, metric thread and pipe thread to fit most popular oil pumps, fuel pumps, fuel filters plus a variety of other common components.
Last,Hard-anodized coating is compatible with alcohol, exotic fuel-additives, water and oil One-piece design is compact and lightweight, high flow capacity.Y-Blocks feature A/N Style Male inlets and outlets,which can ensures the most direct path for unrestricted and redirected flow.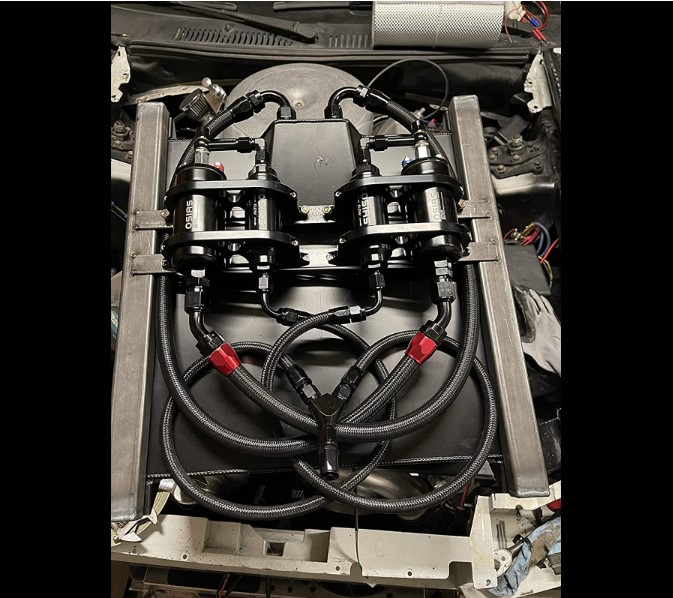 3.The feedback of customer
—Going to use this to feed my 03 Cobra fuel rails dead head setup. E85 uses more fuel. I like the parallel feed, looks much cleaner. A little pricey but great quality.
—-Put it on my drag car worked good and good price
—-The item is as described . Shiny black with slight machine marks
—-Made of High Performance Lightweight 6061-T6 CNC Machined Billet Aluminum Material,They are just as pictured with smooth threads, works very well!
That all of the introduction of the Y adapter fittings,hope it can benefit for you!
---
Post time: Jun-07-2022